It's the last party of 2016, SAAAYYYY WHAT?!?!?
Let's ring in 2017 with a big creative idea bash!
Are you ready to get your party on?!
Let's do it!
You can visit all of the hostesses at the links blow.
Allison from A Glimpse Inside
Becca from From Gardners to Bergers
Kim from Too Much Time on My Hands
Heather from Twin Dragonfly Designs
Alli from Made with HAPPY
We have just a few easy rules:
1. Become a follower of the blog where you linked up. Or you can follow all of us and that would be awesome too!
2. Share our button or party link in your post or wherever you share your linky parties.
I hope you all had a very blessed Christmas. I pray that as we begin a New Year you keep that babe in the manger fresh in your mind. I pray that you would hold on to the true meaning of Christmas, thus bringing hope and joy to life in your daily lives. We enjoyed a nice Christmas Eve at home and we always love our candlelight service in the evening. The kids of course love opening their presents on Christmas Eve. Since my husband is a Pastor we have a little bit of a busy morning on Christmas so that is why we open gifts on Christmas Eve. We enjoyed church on Christmas Day as well and are enjoying a little vacation time now!! Hopefully you all will be able to find some time to relax and you won't have to take back everything you got for your gifts!
So New Year's Eve is right around the corner!!! It's a fun time to hang out with friends, reflect on the year that is past and think ahead to new goals, resolutions and maybe even one little word to remember and reflect on through the year. Sometimes I choose one little word and often times I don't because life is so fluid I am not always able to narrow it down to one word for an entire year. Maybe you can relate. Maybe this year, I'll choose a few little words. I plan on making "one little word" necklaces and small canvases so if you're interested in something like that to help keep your word close at hand let me know!
In years past I have been to a few New Year's Eve parties but with small children it is hard to do that. Often times we are traveling at New Years so we aren't always near our close friends and have a small family party instead. Anyway you celebrate (sometimes even by going to bed) is good!! Here are a few of my favorite ideas from around the internet!!
My good friends always throw a great party for their kids. They make up what they are going to do each hour and then put the activities in a balloon and write the time on the balloon that they will do the activity. Then they pop the balloon and do whatever is inside. It does require a little pre-planning but I would be a lot of fun. I'm usually so worn out by New Year's that we're lucky is we have champagne!! HA!! My poor kids…I guess they'll get to party when they get a little older!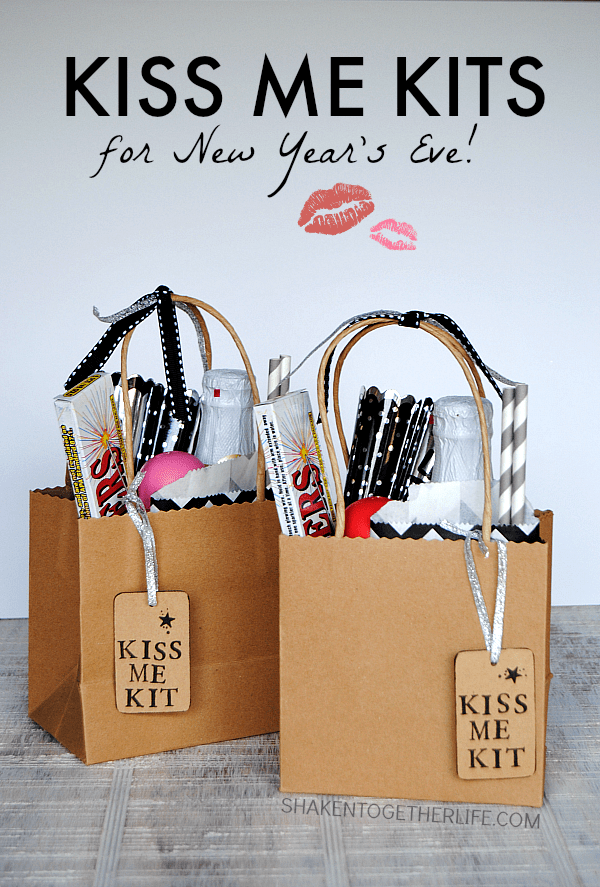 So, there are just a few ideas for you!
If you have some great and easy ideas for celebrating New Years I would love to hear them!!!
Have a happy new year. See you in 2017!!!
God's richest blessings as you start a new calendar!
Allison from
A Glimpse Inside
here again and it is final Must Have Craft Tip and More post of 2016.
The beginning of a new year is a great time to start a new routine and get better organized in all aspects in your life. You can search and easily find any sort of printable to help you organize your life in one way or the other.
Today, I am going to focus on and share with you some awesome cleaning and organizational printables that will help you get 2017 off to the right start.
Cleaning your house is always a daunting task if you don't stay on top of it.
I've gathered some printables that will help you stay on top of your house, keep you on track, and relieve a little bit of stress in your life.
If you clean a little bit every day it can keep you on track but just in case you don't have time to do that, use the weekly schedule to stay on top of your cleaning.
I love that this printable from Freebie Finding Mom and the fact that it gives you tasks to do everyday and also breaks it down by day of the week tasks. It is easy to read and and breaks it down by rooms so you aren't overwhelmed by tackling multiple spaces at once.
Get your kids involved by creating a easy to follow chore chart for them to to daily or weekly tasks.
This Chore Chart from Go Grow Go is perfect to get your kids in on the cleaning too.
It is also perfect if you have teenagers in your house and you want to start to teach them how to properly wash and dry their own clothes.
So you have all these printables to keep you on track with your cleaning schedule but now you have all these papers making a mess and you need to keep track of. How about creating a Cleaning Binder like this one from Clean and Sensible to keep all those papers in one place?
Want to give your house a good top to bottom cleaning but not sure where to start? Use this 31 Day Cleaning Schedule from Fresh and Organized to work your way through your house and hit zones you may not think about when doing normal everyday cleaning.
Now that you've gotten on a good cleaning schedule, let's talk about ways to declutter and organize the items left in your home.
Start by decluttering your entire house one room at a time. This printable checklist from While He was Napping for Ask Anna will help you work through your whole house and declutter and clean as you go.
Want to organize your home or life better but just don't have a lot of time to tackle it all at once? Follow this 52 Week Schedule fro Home Storage Solutions to work at it one week at a time through the whole year.
What if you REALLY want to declutter and get serious about what actually stays in your home?
Be sure to print out this printable checklist from Making Lemonade using the Konmari Method.
And now that your house is decluttered, let's use labels to stay organized.
If you have young kids, print out these Toy Bin Labels from Teaching Mama to teach your young ones how to properly clean up and stay organized.
Do you create your own cleaning products? Print these Cleaning Labels from The Handmade Home to keep everything properly labeled and uniformed looking.
Get that pantry organized with these beautiful editable Farmhouse Pantry Labels from World Label.
And lastly, keep all those storage bins labeled by using these Printable Labels from In My Own Style. Mark them with what's inside and you don't have to rummage through each bin to figure out what's inside.
One more item that will help organize all aspects of your life and home.
This checklist from Home Storage Solutions has everything from Grocery Shopping Lists, Inventory Lists, Contact Information, and much, much more.
I hope that some of these printables come in handy for you in the New Year!
Also, we hope that you all have a very Merry Christmas and a Happy New Year!
We'll see you in 2017 with all new tips!
Your hostesses,
The Scrap Shoppe | Flamingo Toes | Mine for the Making | A Glimpse Inside
Are you ready to get your party on?!
Let's do it!
You can visit all of the hostesses at the links blow.
Allison from A Glimpse Inside
Becca from From Gardners to Bergers
Kim from Too Much Time on My Hands
Heather from Twin Dragonfly Designs
Alli from Made with HAPPY
We have just a few easy rules:
1. Become a follower of the blog where you linked up. Or you can follow all of us and that would be awesome too!
2. Share our button or party link in your post or wherever you share your linky parties.
Christmas is right around the corner so I thought it was time I finally got around to sharing my Christmas decorations with you this year.
They aren't anything over the top. I've probably decorated with the same decorations for quite a few years throwing new things in every so often and slightly changing a thing or two up but I am totally cool with it!
So here is a quick tour of our main decorated spaces.
I placed my two miniature trees in our kitchen decorated full ornaments we've made as a family.
I found this cute felt advent calendar at Target last year and bought it after the holidays when it was on crazy clearance. I hung it in our kitchen the and Miss P loves moving the candy cane every day. I also wrapped Christmas books as an advent to go along with this that one of the girls unwrap each night and we read it before bed time.
Moving into the dining room I placed a blanket, some pillows, and Christmas books on our window bench.
I also found this table cloth at Target at the end of season last year and decided to use it on the table this holiday. I then set the table with some basic white china and on some rustic wood chargers.
I placed some garland in the center of the table with some glittery pine cones, candles and my ceramic kissing angels.
I decorated our buffet with my large JOY letters, a fun reindeer and a Santa.
Above the window bench I hung up some colorful snowflakes from the ceiling and strung some garland on the windows.
I changed up all the decor in the corner crates in our dining room with seasonal items.
In our living room I switched up my faux mantle a little this year.
Of course our stockings are hung there and I draped it with some lighted garland again but this year I had metal Nativity to place on top. I bought the white trees yet again at Target end of season last year and placed those behind the Nativity in the garland. I then made the sign to place above the mantle.
Some easy decorations on one of the end tables that are ok for the girls to mess with a little.
Some other fun decor on another end table. I bought the fun tree this year at Target and even bought a second slightly smaller one, then got the little dome from Joann's last year after Christmas. The girls love to play with the tree and turning the dome on to watch the colors change.
And finally here is our tree. I changed up the ribbon a little this year and Travis built the tree stand but other than that, it is close to the same as previous years.
I have collected these ornaments for many years. Some are from my childhood, many are fun ones I've found, then there are the ones that are the girls and it all comes together.
There are a few other decorations throughout the house, like the girls have trees in their rooms that they got to decorate themselves and there are a few other things here and there but that is the large majority of our decorations.
I hope that you all have a very Merry Christmas!