** THIS GIVEAWAY IS NOW CLOSED!! **
Kristen is here with a Flower Headband GIVEAWAY. Yep- GIVEAWAY!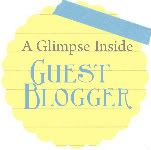 Learn more about Kristen and enter the giveaway below!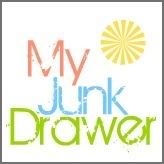 Hello everyone!
I am Kristen, from My Junk Drawer.
You can find me at my blog, my Etsy shop, Facebook and Twitter.
I am so happy to be a guest here on A Glimpse Inside today.
I absolutely love this blog.
Allison asked me to share a little bit about myself.
I am a SAHM/full time college student.
I am also a California girl.
I am married to a big kid who likes to surf and play music.
Together we have 3 cute little kiddos.
When I am not changing diapers, cleaning up messes, or doing homework,
I like to sew, craft, scrapbook, work with wood, pretty much anything to avoid house cleaning.
Right now, my favorite thing to make is headbands.
I recently came up with a new one.
It is my favorite one so far.
This ruffle headband has been a big hit for me.
It is going to be sold in a local store starting this week!!
I am way excited!
In fact, I am so excited that I am giving one away to one of you!

To Enter: (leave a separate comment for each)
1. Just leave a comment here telling me which color you would like, blue, pink or purple (just like pictured above).
2. Winner must be a follower of A Glimpse Inside and
My Junk Drawer
to win. Leave a comment letting me know you are a follower of both.

Giveaway will end Saturday, May 28 at Noon!
Winner will be announced Saturday night.
Come stop by My Junk Drawer and look around,
I promise you will find something you like.
Thanks Allison for having me as a guest on your blog today!
I hope your move is going smoothly.
** THIS GIVEAWAY IS NOW CLOSED!! **