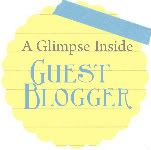 Hello There- Jen here from CraftOManiac. I am so happy to be apart of Allison's fun Holiday Event. So Thank you Allison.
I got a fun set of EXTRA hands on this craft "GOODIE" that was made. My sister and my little miss helped. Its so fun to get into the kitchen and cook and bake with the people you love, especially this time of year.
Today I am sharing with you all my
"Chocolate Dipped Cinnamon Bears"
These would make a great friend, neighbor, teacher gifts. You can package them anyway you like. I used my cricut and my Platinum Schoolbook Cartridge to cut out 6 1/2 inch bags that I glued together with a glue stick. The cute paper you see in the pictures is from Canvas Corp.
-Melt your milk chocolate candy melts (you can get them at most craft stores or Walmart)
– Stick your cin. bear on the sharp end of a kabob skewer
– Dip into the melted chocolate and place on a greased lined cookie sheet.
– Stick them in the fridge to chill for 20 min.
p.s. this is sinful but my sister and I are going to double dip them next time.
"Have a Cinnamon Spice Beary Nice Holiday!"
HOPE YOU MAKE them and ENJOY THEM.
Those looks very good Jen!
Thanks for sharing!!