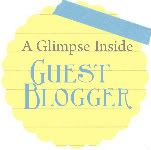 Hello there everyone, my name is Lauren and I blog at The Elephant's Trunks and also have an Etsy shop of the same name where I sell handmade wine accessories and original, affordable canvases. I'm so excited to be here today to share a favorite fall recipe of my Mom's that became a favorite of mine and now I can't wait to pass on to all of you, pumpkin rolls.
Pumpkin Rolls (ingredients are for one pumpkin roll):
-3/4 cup of flour
-1/2 teaspoon of nutmeg
-2/3 cup of pumpkin
-3/4 cup of sugar
-1/2 teaspoon of salt
-3 eggs
-1 teaspoon of baking powder
-2 teaspoons of cinnamon
-1 teaspoon of pumpkin spice
Pre-heat your oven to 350 degrees. Combine eggs, sugar and pumpkin in a mixer and blend together thoroughly.
In a separate bowl combine all of your dry ingredients. Slowly add the dry ingredients to the mixer and allow all ingredients to mix together.
Place a piece of parchment paper on a baking sheet, grease and lightly flour the parchment paper.
Spread all the ingredients from the mixer onto your parchment paper. It is important to make sure that your pumpkin roll is spread thin and evenly so that it is easier for you to roll it when it comes out of the oven. Spread your mixture even thinner than shown in the picture. Place in the oven and back for 15-20 minutes.
After your pumpkin roll comes out of the oven while still hot roll the roll up with the parchment paper inside and allow to cool.
Cream Cheese Frosting:
-8 ounces of cream cheese
-1 teaspoon of vanilla
-6 tablespoons of soften butter
-2/3 cup of powdered sugar
While your pumpkin roll is cooling combine all ingredients for frosting together in your mixture until frosting is a creamy consistency.
After your pumpkin roll has cooled, unroll,spread frosting inside and re-roll up (this time don't roll up the parchment paper inside).
Cut, sprinkle with powdered sugar and enjoy!
Thanks for Allison for having me here today and best of luck with your move 🙂
That looks so yummy Lauren! Thanks for sharing it!