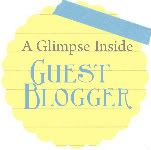 Hello, my friends!
My name is Alison, and my little blogging home is called
Oopsey Daisy
.
I am thrilled to be here today because I absolutely adore Allison. Besides having our name in common, we had the chance to meet in real life. I love this girl! And I am thrilled that she is moving to Colorado–my home state.
I know it's only November, but I am already sipping hot cocoa. I have Christmas on my mind!
Recently I upcycled an old metal star by covering it with burlap. I originally discovered this idea on
Pinterest
and decided to put my own spin on it for Christmas!
This project was quick and easy!
Come along to see how to make your very own…
I started out with a metal star I found sitting in a closet somewhere. I also used a chunk of burlap–just enough to cover the star.
Although I originally tried using mod podge to glue the burlap to the star, I didn't have a lot of success. Instead, I used spray adhesive. This worked perfectly on the heavy burlap.
I simply pressed the burlap on top of the star. That's easy enough, right?
Next, I covered the top of the star with mod podge. There was no real science to this… I just kept shoveling on more mod podge! I tried to pay special attention to the star's points because they needed a little extra glue to keep the burlap in place.
When the star was almost dry, I trimmed the star out of the burlap. I gave the star a good 24 hours to dry–just because I was a little too generous with the mod podge!
Next, I added a tiny twine border all the way around the star. I just secured it in place with hot glue.
My favorite part was adding a pop of color with a big red bow.
I can hardly wait to display this star with the rest of my Christmas decor!
Simple and sweet.
Allison, thanks so much for having me. Good luck with your move to Colorado!
You are welcome at my place any time!
I love it Alison!
It is so simple and yet so pretty!