Susan is here today with a great tutorial.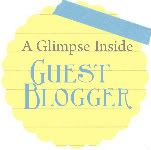 Take is away Susan!
Hi, I'm Susan…I write and create at homeroad.
I'm the mother of 4 girls and I've been married to my husband Jim for 20 years. I'm a full time teacher with one of the world's best jobs. Currently I work in the school library teaching classes to children in the primary grades. It's my job to read to young children every day and teach them about some amazing authors and illustrators. I write about some of my lessons on my other site Library Lesson.
I've always enjoyed crafting and decorating. I like to sew, make jewelry and do projects around the house. I'm always up for learning new things and I enjoy teaching what I know to others. I'm energized by working on my blog, I love creating and teaching others. My favorite is thrifting and turning junky finds into something spectacular! Recently I've opened up my Etsy shop: Homeroad the Store. Stop by and have a look!

Take a look through my site at homeroad.
I hope you like it and can take away some inspiration from me.
Here is a new post from my site…
Enjoy!

Clock Pedestal Dish
I was inspired by the beautiful clock table Kathy from All About Vignettes did…
(did you know she was on Nate??!!!)

I would have given my right arm to have had an old, rusty, round table in my garage…
Too bad I didn't, but I did have a round cutting board…
So I primed it…
(this is the back)
And then I got clever… I traced the circle
onto a piece of paper, then I folded the paper in 1/2, and in 1/2 again… until I had 12 equal triangles…
I opened up the circle and marked the wooden circle
at every fold…
I used a stencil to make the roman numerals on the paper circle first… and I used the old "scribble with a pencil on the back" trick to transfer the numbers…
I could have stenciled right onto the wood but I wanted
to make sure all the numbers would fit…
I used the paper again to find the center of the board and I used a plate to get a perfect circle.
(the angle of the pictures make it look a little off but it is the center)
I let it dry and then sanded the whole board to distress the wood.
Then I used a Minwax stain to give the clock more of an old, aged look.
Then I add legs…
and I have a beautiful aged old clock pedestal dish…
and the lid fits beautifully!
Thanks for the inspiration Kathy!
I'll be using this at my next party!
Fabulous job! It looks great!
Be sure to stop by homeroad and check out all of Susan's fabulous ideas!