Hi there! I'm Heidi from
Honeybear Lane
and I'm so happy for Allison and her new baby! I'm glad I get a chance to share with you a fun little Thanksgiving kid's craft.
Making a Thanksgiving Advent Calendar was a really fun craft to do with my kids. It's a great project to keep them busy for hours!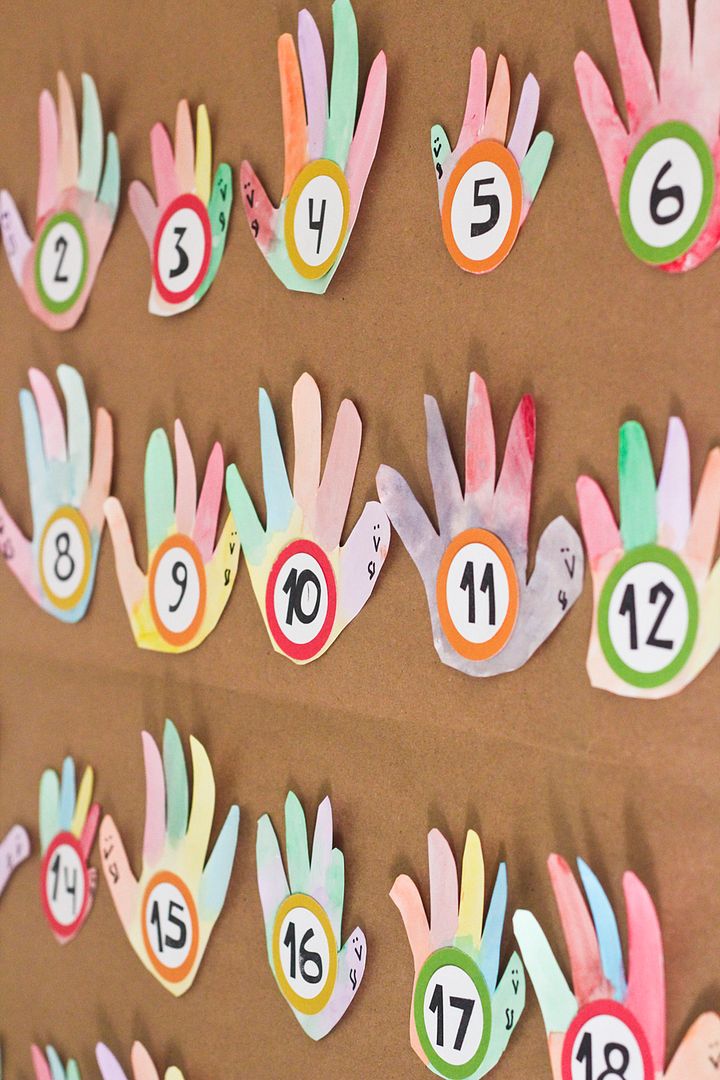 Want to make your own?
Here's how!
Steps:

Trace your kid's hands on white cardstock. You can see I wasn't too careful and I even let my son trace his own hand sometimes.
Use watercolors to paint the hand shapes.

Draw little turkey faces on the thumb.
Used a number stamp to make the numbers and a circle punch to make them pretty with different colors.
Stick all the pieces together with scrapbook adhesive.
Put all the turkeys on packing paper.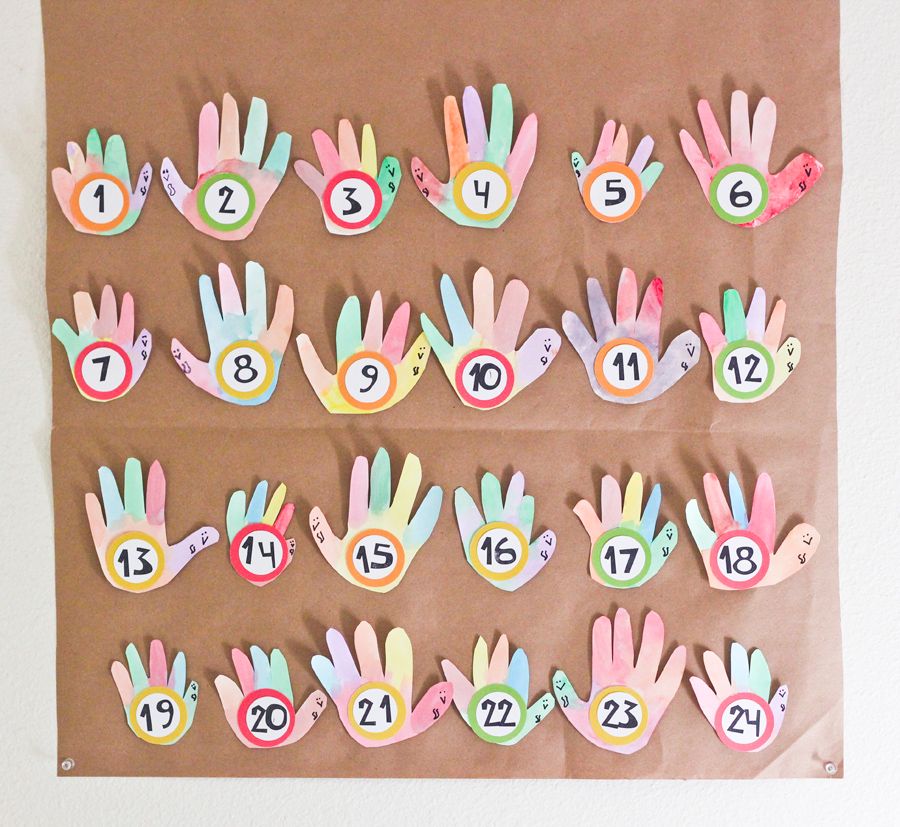 I mean come on, how cute are these little hand turkeys?
And even cuter because they are my kids' hand shapes.
We are going to think of four things we are thankful for and write them on the fingers–er, feathers of the turkey.
This year I am thankful for so many things—my kids, my husband, my job, my family and friends.
The list goes on and on. I feel very blessed!
I hope that you will stop by
my site
and say hello!
Super cute Heidi! Thanks so much for sharing!